Main content starts here, tab to start navigating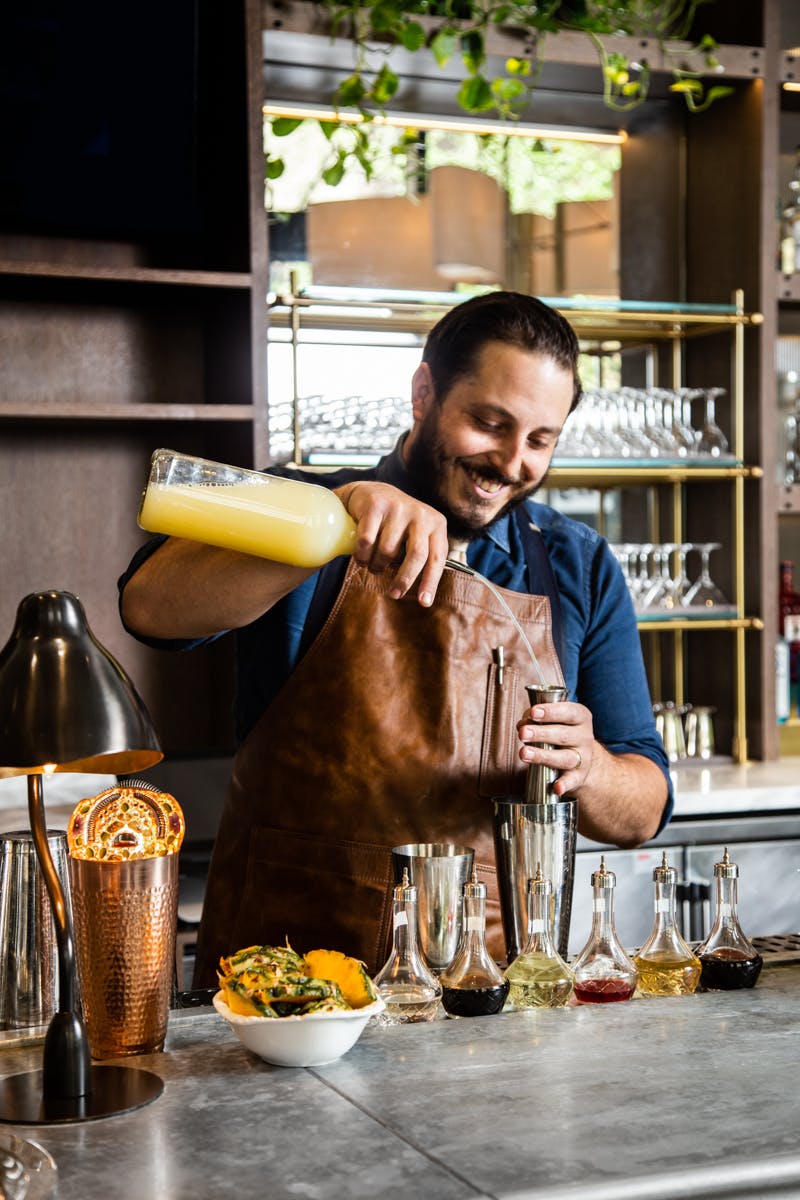 Jon Bamonte
Lead Bartender
Our Lead Bartender Jon helms the ship at our versatile bar.

As a member of our original opening team, Jon defines our cocktail program as you see it today. With a determination for sourcing the best ingredients and utilizing local products whenever possible, each cocktail is a true reflection of his passion and a celebration of his craftsmanship.

We hope you have the chance to get to know Jon from across the bar soon!