Main content starts here, tab to start navigating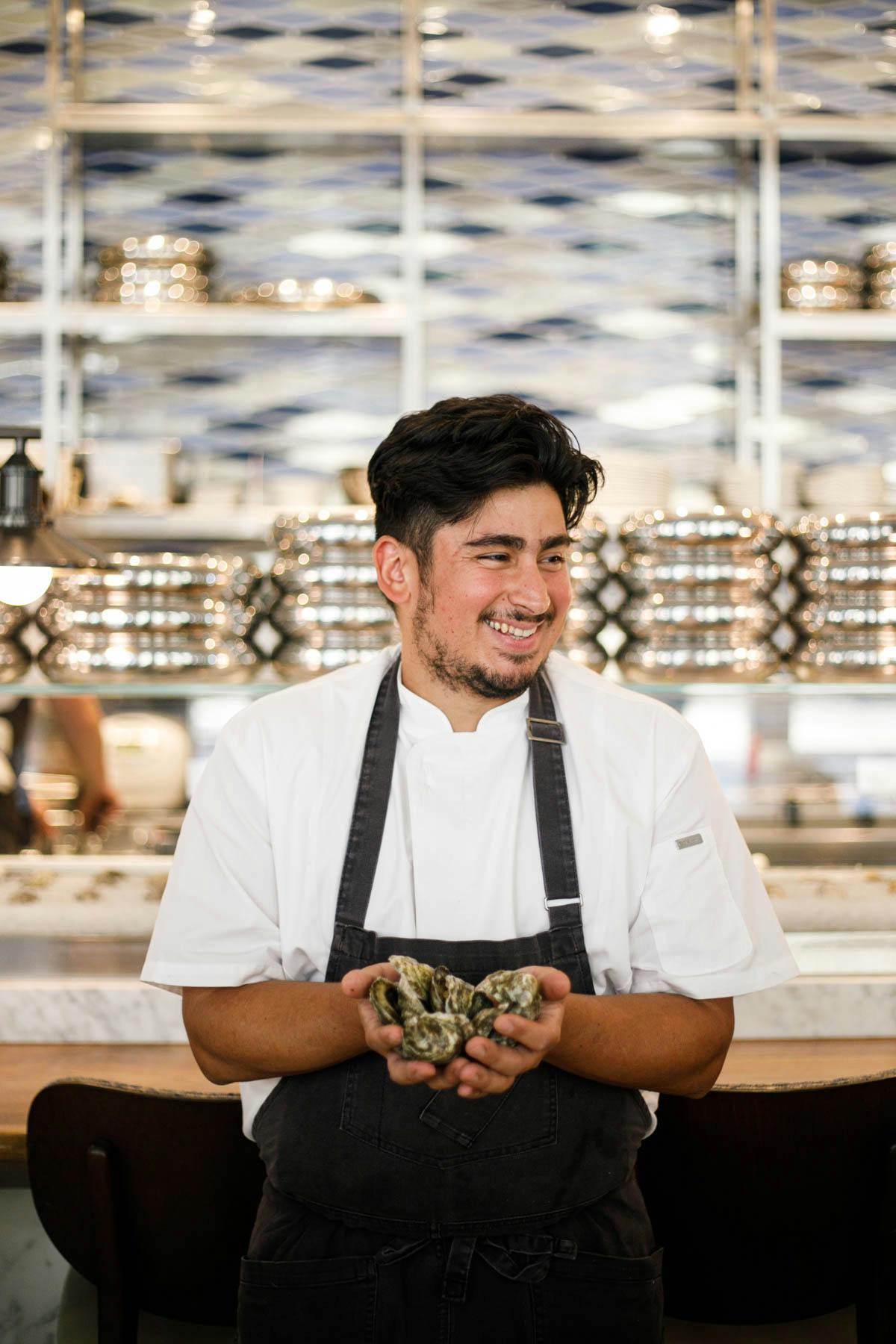 Joe Rota
Cook & Oyster Shucker
Joe has been apart of our team since opening in 2019.
Since then, Joe has become our expert oyster shucker responsible for each oyster served within our restaurant. On any given week, he shucks an average of 1200 oysters for dinner service Wednesday - Saturday.
After the past three years of mastering his technique Joe says the best way to shuck an oyster is to:
Position your oyster belly side down in a folded towel with the hinge facing towards you. Next, place the tip of the oyster knife in the hinge and begin to gently twist & pry until the hinge releases. Then, rotate the blade along the top shell to detach the oyster muscle from the shell & remove top shell. Repeat this motion along bottom shell until muscle releases. Lastly, sit back and enjoy!